Parse error: syntax error, unexpected '/' in /var/www/html/wp-content/plugins/insert-php/insert_php.php(89) : eval()'d code on line 8
Drug Abuse Screening Test (DAST-10)
Owner
Addiction Research Foundation
Avg. Duration
< 5 minutes
Implement the DAST-10 using PTI Apps and Portals – Patient-centered care starts with patient input, but the process is time-consuming and costly when you use paper. Electronic screening and assessment gets staff out of the loop, using your clients as a data entry resource. Once you have client input in an electronic format, the rest is easy.

The PTI App administered DAST -10 is a measure which screens for drug use and abuse in the previous 12 months. Drug abuse" refers to the use of prescribed or over‐the‐counter drugs in excess of the directions, and any nonmedical use of drugs. This measure will help evaluate the effectiveness of treatment and is advantageous for use in health care and community settings. This assessment is designed to be used by older youth and adults.

The information garnered from the PTI App administered DAST -10 is effective for use to match individual needs and readiness for change with appropriate interventions.

The use of various classes of drugs include but are not limited to: cannabis, speed, barbiturates, hallucinogens, solvents (gas, paints etc.) and opioids. Alcohol and tobacco are excluded.

The PTI App administered DAST-10 is the most economical, reliable and validated method to screen With the PTI App, administering the DAST-10 is complete, concise and cost-effective. The need for psychometrically sound, low cost screenings is essential.
For more information and validity information:
https://www.ncbi.nlm.nih.gov/pubmed/26091290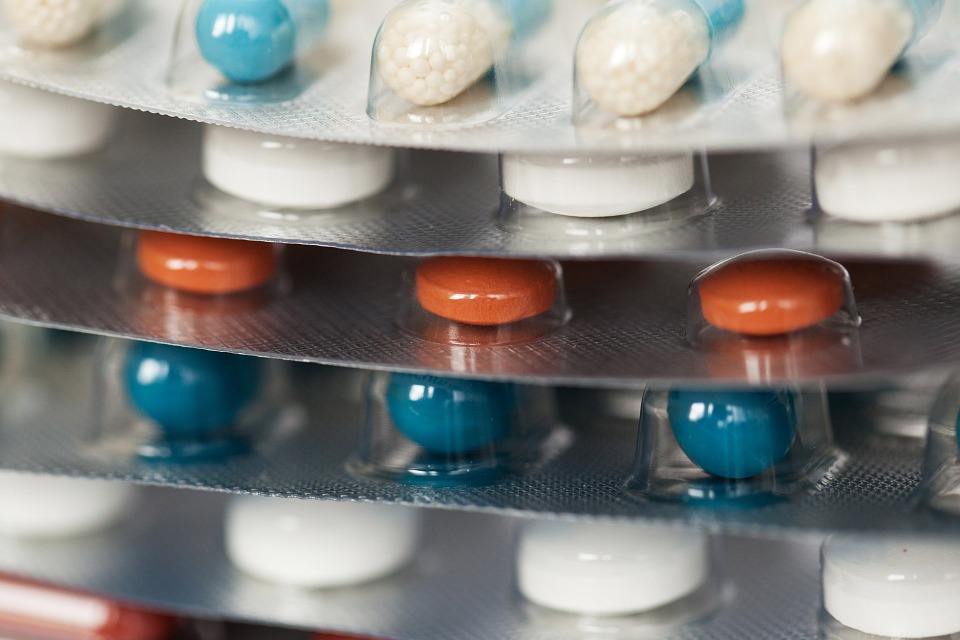 The DAST-10 was developed by Harvey A. Skinner, Department of Public Health Sciences, University of Toronto.
---
DAST-10 Clinical Report – Sample
The report shows specific scores from the assessment to be used in decision making.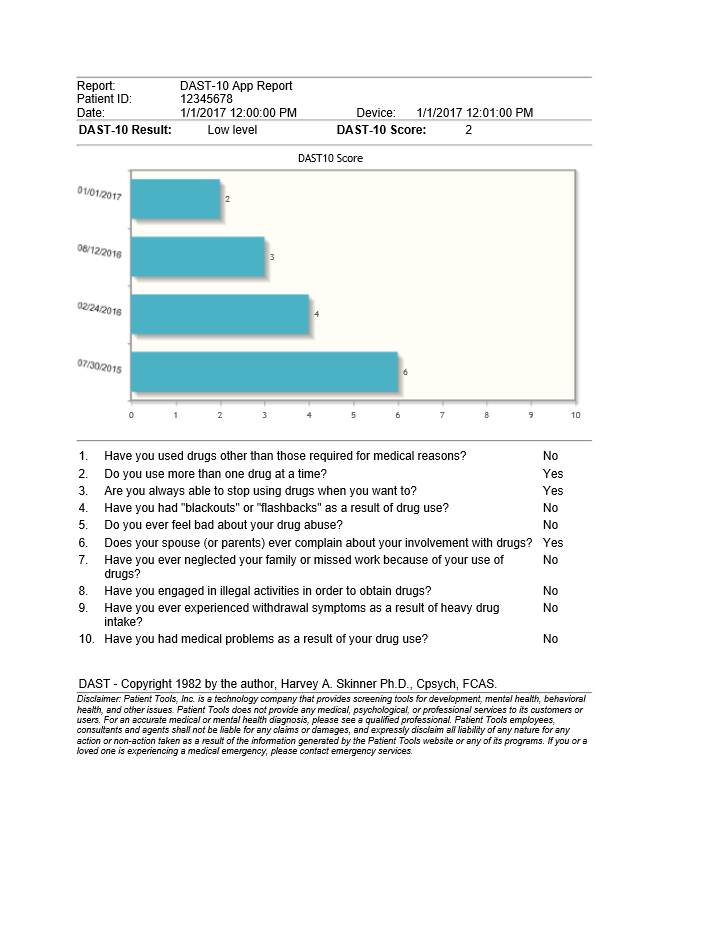 ---
IBH Report – Sample
This report is an integrated compilation of information gathered from two or more assessments administered.
This report will compile info from any of the following assessments administered:
?>PHQ-9 ?> – GAD-7 ?> – CAGE ?> – AUDIT-10 ?> – DAST-10 ?> – PTSD-PC or the CIDI.
This master report presents scores; interpretations; recommendations; shows graphs to help clarify; and all item responses.
Other assessments can be added – consult Patient Tools to discuss fees for adding further screeners.