Patient Health Questionnaire-9 (PHQ-9)
Avg. Duration
< 5 minutes

The PHQ-9 is a multipurpose instrument for screening, diagnosing, monitoring and measuring the severity of depression.

This easy to use patient questionnaire is self-administered using the PTI App, The PHQ-9 is the depression screening module, incorporating DSM-IV criteria to screen for major depressive symptoms.

The PHQ-9 has been validated for use in primary care and rates the frequency of the symptoms which affect the severity index scoring. The ninth question screens for the presence and duration of suicide ideation.

This assessment is used to monitor the severity of depression and response to treatment. And it can be used to make a tentative diagnosis of depression in at-risk populations – eg, those with coronary heart disease or after stroke.

The PHQ-9 can also be administered repeatedly to reflect the improvement or worsening of depression

PTI App administration of the screen is quick and user-friendly, improving the recognition rate of depression and anxiety and facilitating diagnosis and treatment.
Validation study for the PHQ-9 can be found at:
https://www.ncbi.nlm.nih.gov/pubmed/11556941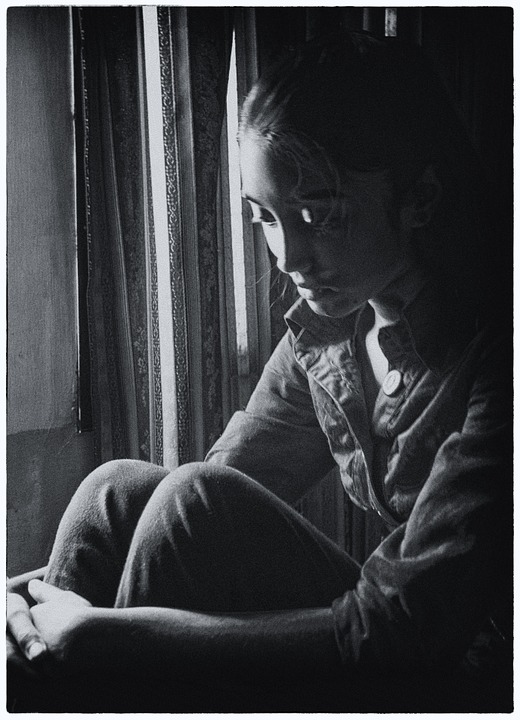 ---
PHQ-9 Clinical Report – Sample
The report shows specific scores from the assessment to be used in decision making.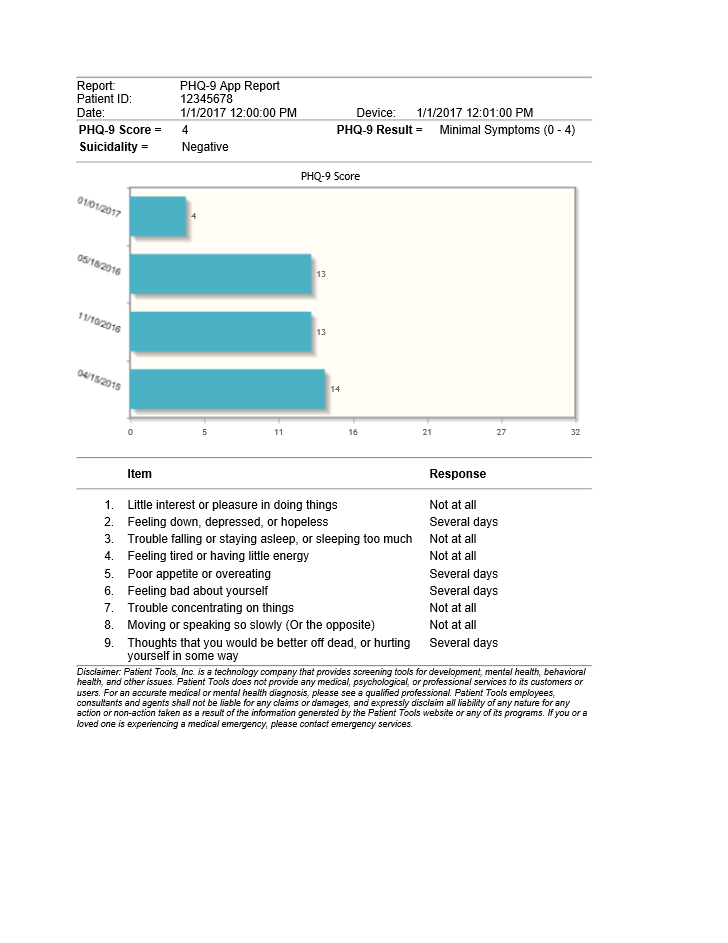 ---
IBH Report – Sample
IBH Master Report – Integrated Behavioral Health Report
This report is an integrated compilation of information gathered from two or more assessments administered.
This report will compile info from any of the following assessments administered:
?>PHQ-9 ?> – GAD-7 ?> – CAGE ?> – AUDIT-10 ?> – DAST-10 ?> – PTSD-PC or the CIDI.
This master report presents scores; interpretations; recommendations; shows graphs to help clarify; and all item responses.
Other assessments can be added – consult Patient Tools to discuss fees for adding further screeners.